News & Events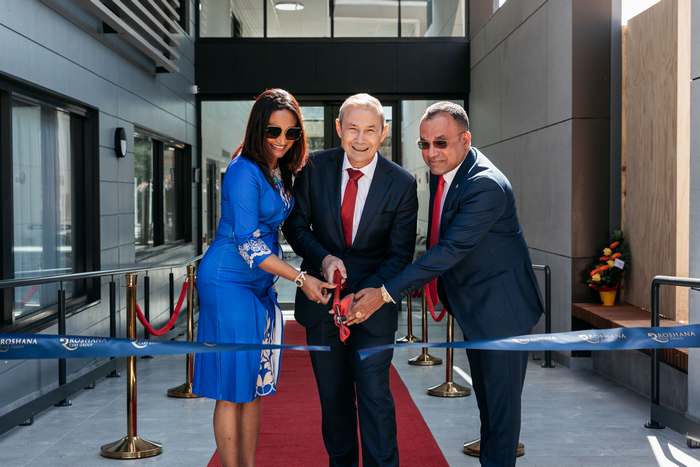 PREMIER ROGER COOK UNVEILS CARMEL AGED CARE FACILITY: A LANDMARK MOMENT FOR ROSHANA CARE GROUP
Join us in celebrating the grand unveiling of Roshana Carmel by Hon Roger Cook, Premier of Western Australia along with Dr. Rosh Jalagge CEO, and Priyanka Gamage co-CEO of Roshana Care Group, a remarkable addition by Roshana Care Group in the heart of Perth.
A Further strength of this occasion was the participation of Mr. Matthew Hughes MLA (Member for Kalamunda) and Dr Jagadish Krishnan MLA who have been of immense support. This visionary aged care facility boasts a two-story design, offering an exceptional 80-bed capacity. It stands as a testament to our unwavering commitment to redefining the landscape of senior living in Perth. Crafted with meticulous attention to resident comfort, our facility features four wings, each providing spacious rooms with private ensuite bathrooms.
Enhancing the experience, residents can enjoy amenities such as a professional hairdressing salon, a serene wellness garden, a cinema, and an inviting on-site café. Dr. Rosh Jalagge, our visionary CEO, envisions unparalleled care and support for our community's most vulnerable members. Our strategic expansion into aged care solidifies our commitment to ensuring the graceful and dignified aging of our cherished elders. Excitingly, this grand opening is just the beginning. Plans are already underway for a groundbreaking $22 million, four-story, 120-bed aged care home in Victoria Park, setting new benchmarks in quality care for Perth's inner south-eastern suburbs. Our dedication extends beyond promises. With nine aged care homes, two retirement living villages, and four mental health facilities across Western Australia, we're devoted to raising the standards of care and support for our community. Roshana's growth is a testament to our commitment, having acquired and expanded our reach in providing excellent care for our seniors. At Roshana Care Group, our focus isn't solely on constructing buildings; it's about nurturing a future where our seniors receive the care and dignity they deserve.